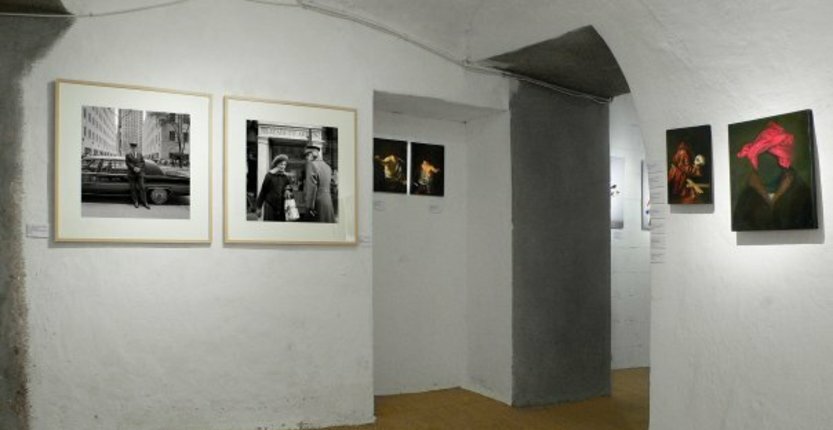 ArtFloor Gallery (Paris, France)
The ArtFloor gallery invites you on November 25, 2009 to the private opening of its first Off-Line exhibition, ArtFloor In Situ, in Paris from November 25 to 29, 2009.
For the occasion, the Gallery ArtFloor materializes ephemeral and welcomes you in a space of 300 m² to admire and acquire over 120 works of art In Situ.

Georges Ranunkel, founder and CEO ArtFloor
In Situ, opening on November 25, 2009 from 18h.
ArtFloor Gallery c / o Victoria Gallery – Espace Châtelet,
19 Victoria Avenue,
75001 Paris.
Georges Ranunkel is the founder of ArtFloor, a consulting and sales company in the field of Art (which was one of the pioneers on the Web). ArtFloor intervenes internationally to advise private collectors but also many companies either for the constitution of collections or for their communication. Georges Ranunkel has participated for over 15 years in various countries in many juries, curating exhibitions and conferences to share the experience, the original approach of ArtFloor and his look at the world of art.  Huffingtonpost.
ArtFloor was founded in 2000 by Georges Ranunkel and Geoffroy de Francony. This innovative structure has been promoting artists for over 15 years. Originally composed of agents of artists and art dealers, the ArtFloor team decided in 2000 to simultaneously launch a new type of online gallery (www.ArtFloor.com) so that collectors direct access to previews and exclusives of the last selected artists. The site has since become a reference for the quality of its selections and the services that the ArtFloor team offers.

Their action towards the international promotion of artists has led them to study more than 48,000 applications.
The team now advises private collectors and companies in many countries and organizes exhibitions. ArtFloor also works for international or local companies that want to communicate around art projects (like MasterCard who commissioned ArtFloor to organize the MasterCard Prize).

The ArtFloor Team has formed a unique international network in the world of art. She works directly with private collectors or companies in a personalized way. Her experience is solicited for numerous juries, conferences or editorial participation for the Art sections of different media. ArtFloor Gallery.